How it works
1. Choose Your Plan
2. Complete Purchase Order
3. We'll Create Your Blooms
Subscription Plans
Once a week for 4 weeks, you'll receive a fresh cut bouquet of seasonally available blooms, paper wrapped and beautifully tagged. Surprise! Your first weekly delivery presents with a lovely vase.  Save nearly $180 with one of our subscription pre-order option. 
View Details
Once a month for 3 months, we will delight you with a beautiful vase filled with fresh flowers.  You might also consider gifting your month to a nearby friend, just give us a call to arrange at least 1 week prior to your scheduled delivery.
View Details
We all work so hard at living a peaceful and productive life and we can't think of anything better to help you settle down and reflect on the beauty of life, then our quarterly "Give Thanks" Floral Arrangement.
Over a period of 3 months, we will deliver 6 weeks (you choose the weeks) featuring  at least one unusual bloom per delivery.  This is our most popular option and makes for a great conversation piece.  Enjoy!
View Details
*Great for beginners!
Testimonials
I truely appreciated all of the time and hard work you put into your service. Your flower arrangements were breathtaking. Your work stood out, you wow-ed us all!  Thank you for making my moment a memorable one.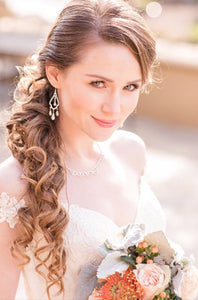 Marie C. -
VineLily made my wedding day spectacular, more than I could ever ask for!  All my needs were met and they went above and beyond anything I could ask for. All my questions were addressed and they gave me great design suggestions!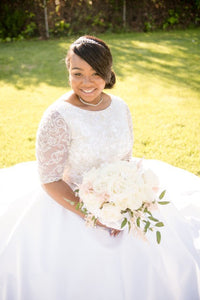 Santiana G. -
I cannot say enough about Bonita and the extremely high level of service that she provided for our wedding day. She worked very closely with me for several weeks to get a good understanding of what we wanted for our wedding and did not disappoint! I was extremely happy with the flowers she provided for our venue and our bridal party. She also did an excellent job of staying within our budget. I would highly recommend her services to anyone planning an event in need of flowers. She made me feel like I was the only wedding she was working on all year and exceeded every expectation!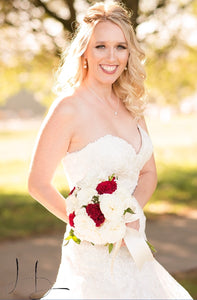 Charrisse C. -
Wonderful arrangements. Great customer service. Custom flowers are the best gift. I received my arrangement with directions on how to care for them. Thank you so much! I can't wait to recommend you to my friends!!! The icing on the cake is the fact that you are local and deliver! Wonderful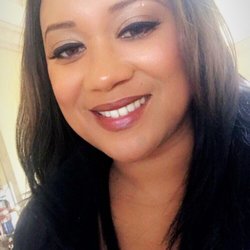 Amber-Marie S. -
When a relative of a trusted employee passed, we wanted to honor them by a tasteful and beautiful floral arrangement, so we called upon VineLilly to do that. They did exactly what we wanted and it was so appreciated by the friends and family in attendance. Thank you!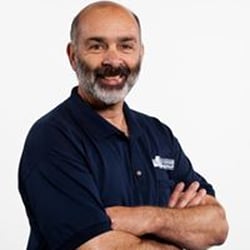 Albert N. -